We will assist you in taking your digital project to the next level. Align the various phases of the project with milestones that indicate the stages within the design process, thus promoting better real-time workflow management of the project.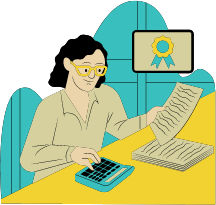 STEP 1 – Getting to KNOW YOUR PRODUCT
A list of questionnaire will be provided to your business goals, organization structure, products and services. We define, research, and analyze the problem. We describe our solution with a new site architecture map and wireframes of key pages. You work with us to refine our solution, with two rounds of revisions available.
STEP 2 – Create Design – Mockup Ready
We'll establish a responsive layout grid, typography, and base style guide. We'll design the interface elements and begin design exploration of key pages. We'll continue iterating until we have mockups that meet the plan requirements You provide any available assets: logos, colors, brand guidelines, We create layout grids, color styles, type styles, icon styles, and theme assets. We design mockups of the key pages, menu systems, and any necessary interactivity. You work with us to refine our design, with two rounds of revisions available.
STEP 3 – Development- building your site.
We do is set up a version of your site in a controlled development environment. This, when paired with our easy to manage backend, is your custom, high-performance WordPress theme. We use a mix of industry-leading plugins and custom-built functionality to build a website that is uniquely yours.
STEP 4 – Deployment and Support
A staging environment where you will review functionality and update content. We deploy the application. All you have to give is to provide the content.